Adventure School update
Thanks to our new tent stove (bought with funds from DofE Central), we have a warm and less smokey environment  – with an extended covered area – that will help us keep working outdoors during the colder months.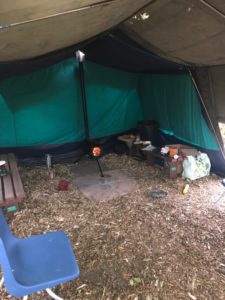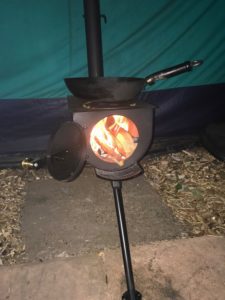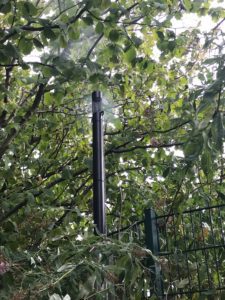 Already enjoying the benefits
A lunchtime visit from students from our junior site resulted in smiles all round: archery, some moving of bark chippings, relaxing in the hammocks and bellies full of hot dogs all helped create a very enjoyable lunchtime for all. Speaking of dogs, Gryff played his part too.