A great opportunity for some of our year 10/11 students who currently access the home cooking option within school.
A taste of work experience at "The Townhouse" in Arnold under the guidance of head chef Louise and her staff. Our pupils sharpening up their skills in the kitchen prepping food from the mouth-watering menu to serve to the unsuspecting general public of Arnold!!
Jack added "It's good, I enjoy working in the kitchen" whilst Daniel said "I really like working here, it's not stressful". "Very good not stressful what so ever" said Reeve and of course Lydia, "I like working in the kitchen however it drains my energy. The people are friendly"
Watch this space for further updates when they return to the Townhouse on 2nd October. A big thankyou to Alison the manager, Louise, Keegan, Esther & Linda. A mention to Mr Rowland for setting up this amazing opportunity.
R.Ashford/L.Holder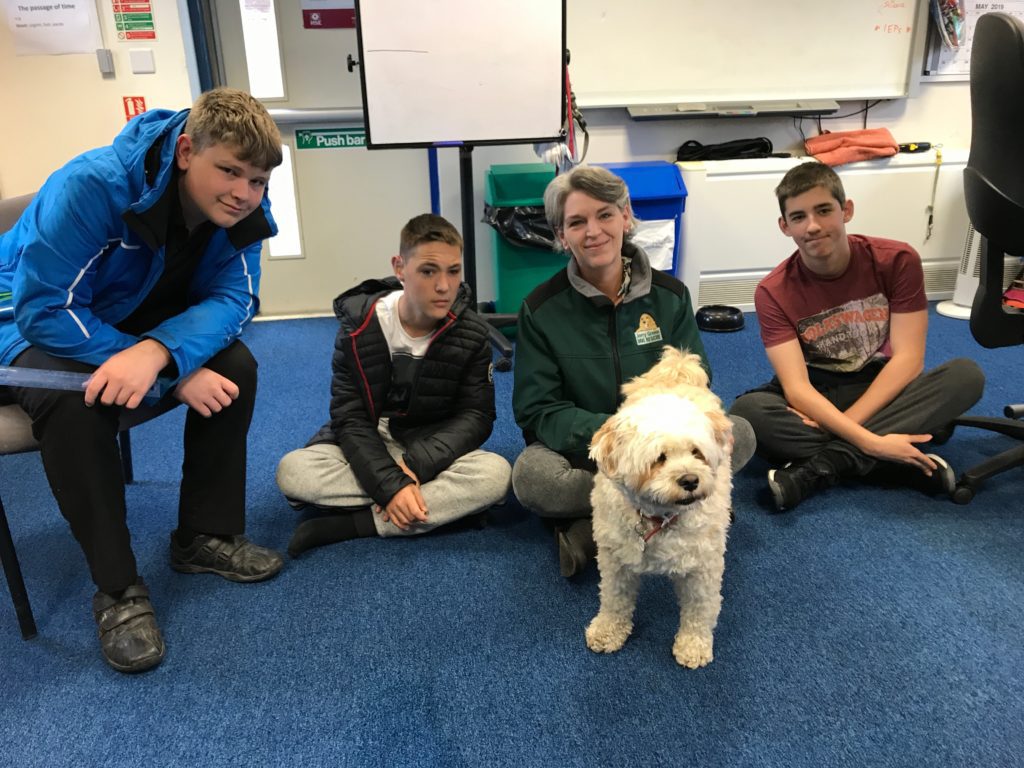 For the best part of a year, Martina Martin from Jerry Green Dog Rescue in Nottinghamshire, has been kindly visiting our Friday Dog Care option group to share her knowledge and experience of dogs and the working life of a centre manager. Her visits are always interesting and enlightening – today we learned how dog owners' behaviours can influence their dogs' behaviours, how to refine a dog's recall performance and what you can learn from a dog by looking at its poops!
Gryff, our resident school therapy dog – and an ex-Jerry Green rescue dog – is always a topic of conversation, and it was lovely to hear Martina talk about how she has seen Gryff develop over the months since we have had him. Martina also commented on just how knowledgeable the Dog Care students (6 of them in total) have become since studying for their Professional Dog Walker qualification this year. The group are genuinely passionate about dogs and work really hard to develop their understanding dogs and their behaviours.
So, thank you Martina, well done Dog Care students and of course, 'good boy' Gryff… you deserve a tasty treat or two for your progress this year.